May The Force Be With You…Remembering Carrie Fisher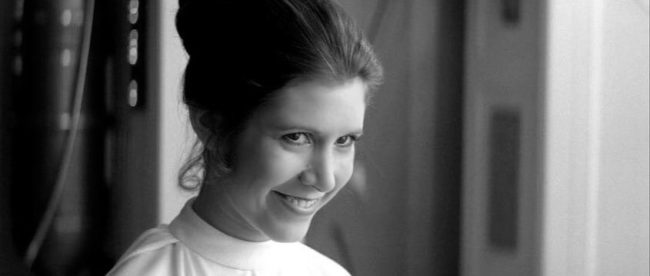 Not enough words can be said for the loss the world has suffered today with the news of Carrie Fisher's passing. I will take this opportunity to remember her and how she shaped more than a generation. By no means will this be a though reflection of all her achievements, but more a glimpse. I hope that what is written, will spark your interest in finding out more on your own, about the person.
Remembering Carrie Fisher
Though it was not her only role, she will forever be remembered in the hearts and minds of many as Princess Leia. Arguably one of the most iconic characters in modern cinema with her cinnamon buns to the gold bikini.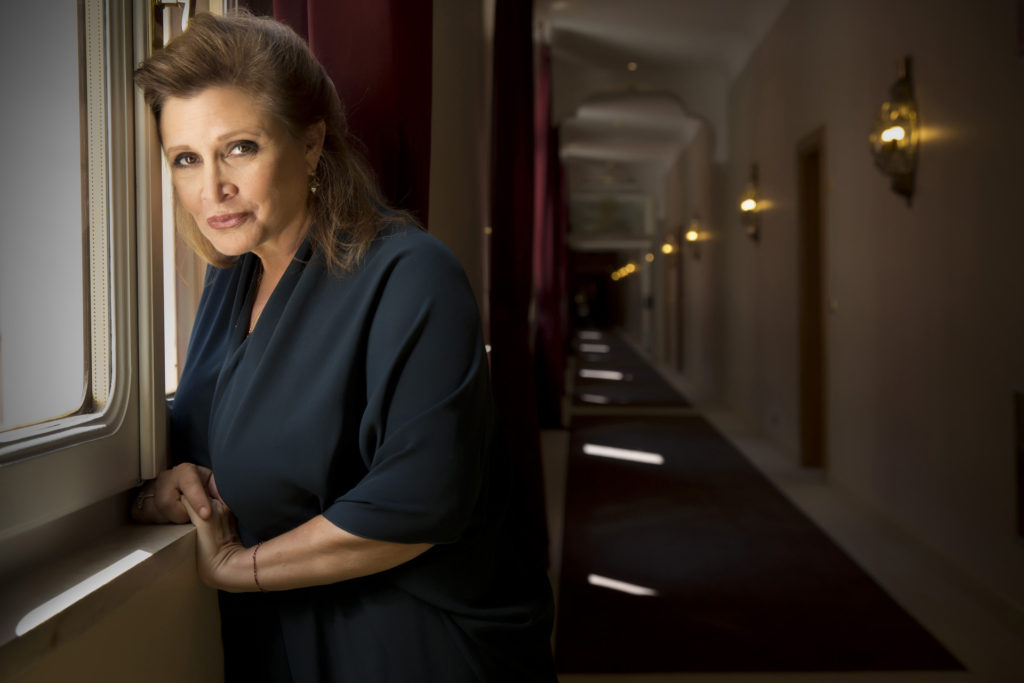 In 1977, Carrie Fisher introduced the world to a heroine like no other. One that was witty and strong. A petite and fragile looking princess, whom was possibly stronger in will and determination that both her costars, and had the smarts to back it all up. At only 19 years old, she taught a generation and more to never let the physical contain or define you.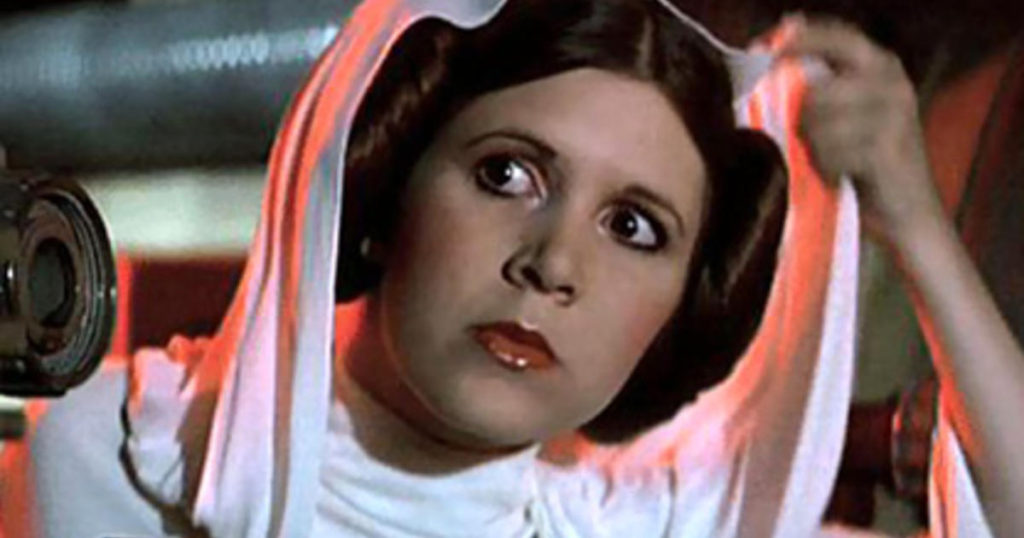 The character that she played will forever be remembered and associated with Carrie Fisher no matter what comes after. And, hopefully the creators that follow, will give both Carrie Fisher and the character the respect it deserves as the Star Wars universe expands.
But beyond Leia, she was a screenwriter, author, producer, and speaker. Out of the three, Harrison Ford, Mark Hamill And Carrie Fisher, it may seem that only Ford became a star after Star Wars. The truth is, all three stars achieved success in their own ways, just not as visibly as Harrison Ford.
Carrie Fisher once said that, against all advice from her parents and peers at the time, she thought Star Wars was a good script. So good that she was willing to cut her pay and travel all the way to England to shoot the movie. I guess her instincts were spot on.
In the years following the success of Star Wars, Carrie Fisher became a best selling writer. Her first novel was "Postcards from the Edge". The book was later made into a movie starring Meryl Streep.
She became one of Hollywood's top script doctors. Though mostly uncredited, she had a hand in many big films of the era between 1991-2005. Hook, Sister Act, Lethal Weapon 3 and Last Action Hero to name a few. She also helped rewrite the script for Star Wars Episode 1-3. Lets not hold that against her. We'll give her the benefit of the doubt and assume things would have been worse without her help.
And similar to Mark Hamill who found success in voice acting, she also lent her voice skills to the likes of Family Guy and Robot Chicken.
Was offered the roles of Sarah Connor in "Terminator" and Emmeline in "The Blue Lagoon". Both roles she turned down. It's interesting to imagine how things would have turned out if she had starred in those memorable roles also.
Another area she found success was on the stage with her one woman play "Wishful Drinking". She even won a Grammy  in 2009 for Best Spoken Word Album. She was planning a follow up to be title "Wishful Drinking Strikes Back: From Star Wars to, uh, Star Wars!". Sadly we will never get to see that.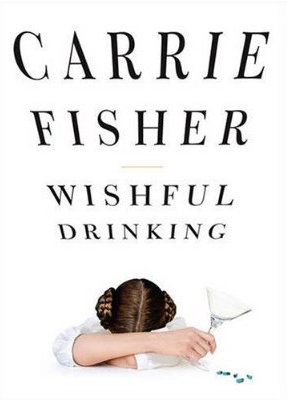 So by no means was Star Wars and Princess Leia her only legacy. All it takes is a little light digging to uncover her influence in modern culture beyond Star Wars. You will find that beyond the spotlight of Star Wars, she was every bit as strong and smart as her on screen persona.
Its been debated and interviewed about whether Carrie Fisher liked the role of Princess Leia. For the most part she has always brushed those comments aside jokingly. When asked if the character Princess Leia was the dark side of the force in her professional career she replied –
Oh, no. It was fun! I was young. People want it to be a problem for me. No. Those are great movies. Why shouldn't I be proud of being in that? The dark side? You ever see Hollywood Vice Squad or The Star Wars Holiday Special? How about Under the Rainbow? Was Star Wars the dark side? There's so much competition for that one.
In her early twenties, she struggled with addiction and mental illness.  This was possibly the true dark side of her life, but as witness to her strength she was able to pick herself up and work through the darkness.  Through her writing, she was able to find herself and success off screen and out of the shadow of Star Wars.
She was so much more than the gold bikini and buns that launched her career.  Carrie Fisher was always keen to voice her disdain for the outfit that all remember so vividly. In an interview for The Force Awakens she stated that
Slave Leia bikini was for a slave, "a prisoner of a giant testicle."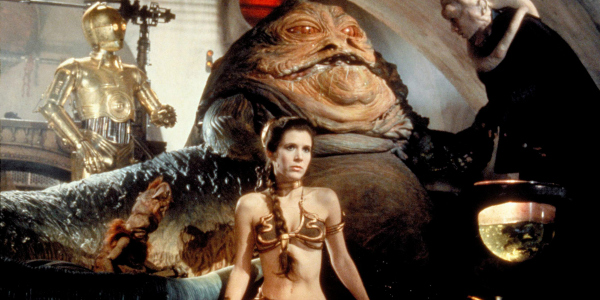 Her sense of humor was always a entertaining and a joy to watch in her interviews.
However we would like to criticize or praise the role, it still must be said that her most notable role as the strong willed princess, not only paved the way for other movie heroines, but also became the role model of many.  With the timeless nature of Star Wars, generation after generation has felt the impact. Girls wanted to be strong and smart like her. Parents wanted their daughters to be like her, elegant but able to kick some ass when needed. And, this is all thanks to what Carrie Fisher brought to the table.
So while we very rightly so remember her as Princess Leia, lets also remember the author, screenwriter, producer and speaker. And most importantly of all, remember her as Carrie Fisher. May The Force Be With You.
– GeekOWT