TeePublic Review – Every Geek's staple…the Tee Shirt…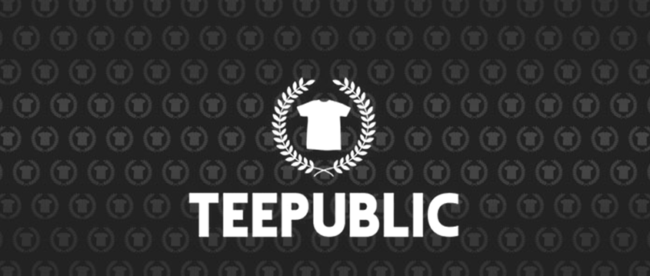 Well lets kick off 2017 with a dear to my heart topic (actually all post topics are else I wouldn't be posting :)) this just happens to be one of the top on the list. So lets begin.
TeePublic Review
What geek wardrobe would be complete without a full complement of t-shirts for every occasion? This need is happily filled by the people at TeePublic.
From what I am able to gather, TeePublic is a division of Busted Tees, another online tee shop. TeePublic is a platform for designers to showcase their designs and earn fair royalties. They are not just limited to tees, they also have other apparel like hoodies and tank tops.  In addition the designs can also be had on mugs, posters, and notebooks.
They offer a wide variety of colors and fabric types to choose from.  Prices start as low as 14$, so fairly reasonable.
Designs
This brings us to the designs. What geek doesn't like Star Wars to some extent? TeePublic designs take of this and them some. With plenty of Star Wars related designs, you are sure to find something.  This exactly what led me to dive in buy my first batch of tees.
But, since designs are very subjective, my suggestion would be to browse and see if there is something that catches your eye.  I have yet to fully go through the whole library.  They also continually add new designers and designs so, the pit is essentially endless. But i would suggest signing up for their newsletter to keep updated on the latest designs and more importantly the latest deals.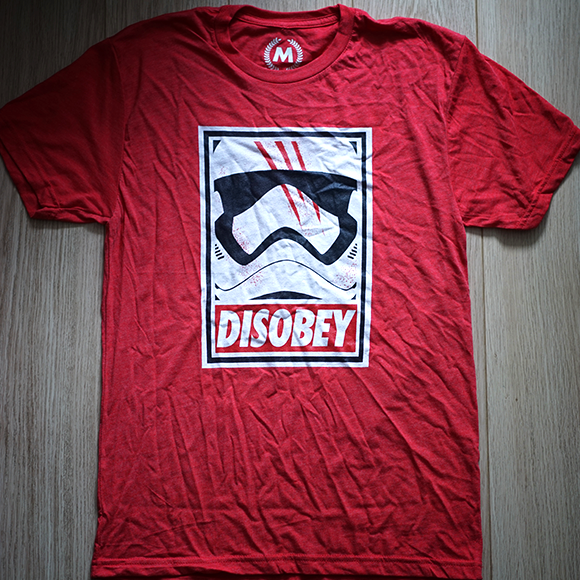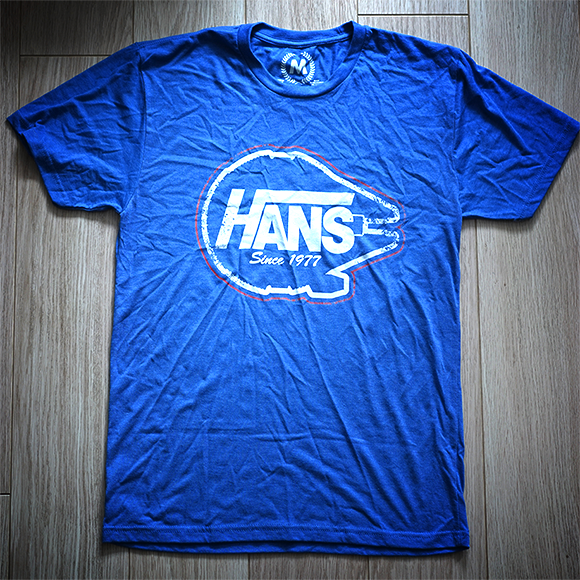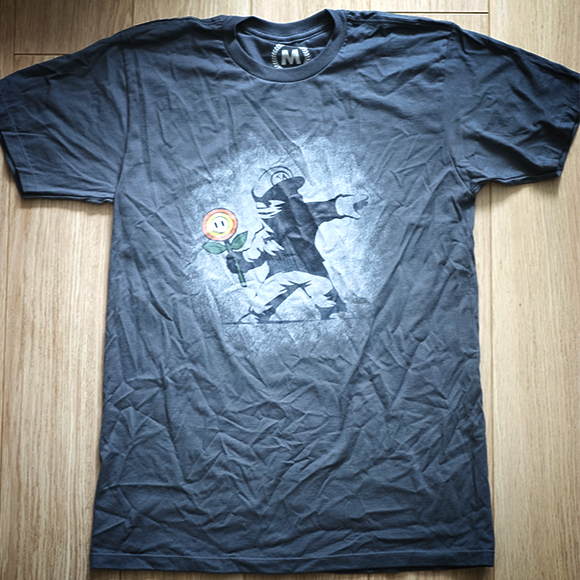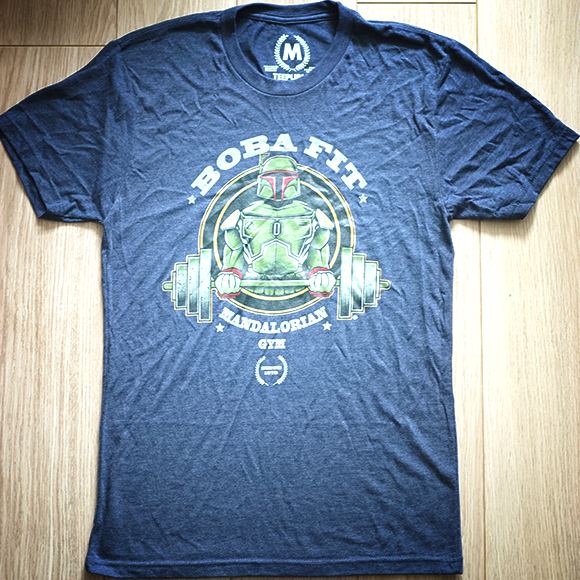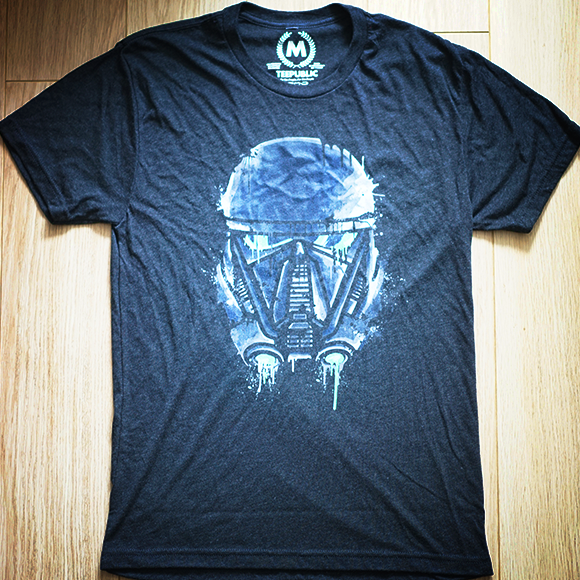 Fabric
I choose a selection of  6 tees. Where I could, I went with the "Tri-Blend".
50% Polyester, 25% Cotton, 25% Rayon blend. Pre-shrunk. 3.7 oz, a lighter, super soft tee with a little bit of stretch.
You won't regret it.  The Tri-Blend offers a much better fit, and most importantly, feel. The "Classic" is rougher and more heavy weighted. So definitely, if you have the choice, go for the "Tri-Blend". Certain designs only allow for the "Classic". This is the case with kid sizes. But don't get me wrong, the "Classic" is fine, just the "Tri-Blend" is better.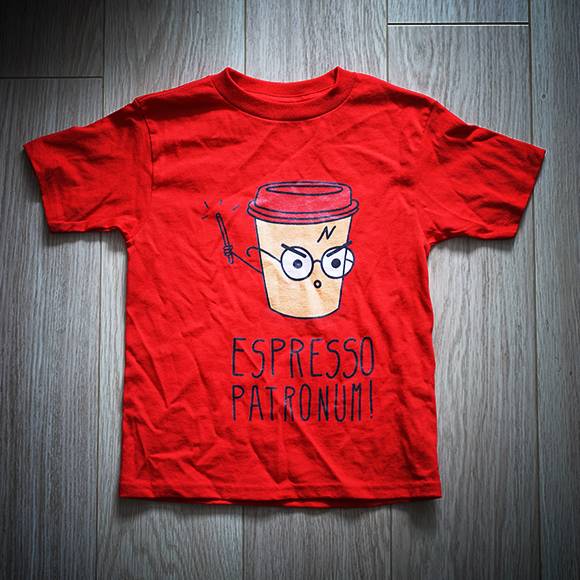 Size
TeePublic offers a variety of sizes. But like everything online, you can't really be sure if M is really your expected Medium.  This is where TeePublic shines.  They have one upped the traditional size chart with an actual visual size reference. Within it, there are different body sized models wearing the different sized tees to reference how it will look.  This provided a suitable guide for me to choose that size that I thought would fix the best. Though this isn't something revolutionary, it was still a nice touch that took the guess work out of figuring out my size preference. With that said, TeePublic does offer exchanges if the sizes are really not what you anticipated.
Shipping
The shipping options are pretty standard. Domestic (US) having the choice between DHL and UPS. While international is just limited to DHL. They weren't kidding when they say 7-14 business days. Being that I am international, DHL was my only option. By the time I received my order, it was pushing near 16 days. But this is more to blame with my local postal service that picks up from DHL. So all in all, the shipping was smooth, just be sure to give it enough time and patience.
Cost
In terms of cost, the prices for TeePublic are fairly reasonable. Starting at 14$, anyone can get in on some Tee love. I was able to get 6 tees for what I would usually pay for maybe 2-3  at regular retail stores. In this case, they were prints that are in most cases unique and one of a kind.
This Geek's Conclusion
So with all said and done, the quality of the TeePublic's offerings are definitely on par, if not better than other big brand retail chains. The pricing is fair. The wide variety of prints is another plus. I keep finding something overtime I go in. I would suggest anyone to go and browse and have a look. You may be surprised and find something that you like. And especially if you have a geek you know, they will definitely find something they like. Its the perfect gift item.
Until next time – GeekOWT